again, it just occurred to me that i never posted first day of school photos! i put them on facebook, so i imagine most of you have seen them, but for the rest of our adoring fans, here's to the first day of school!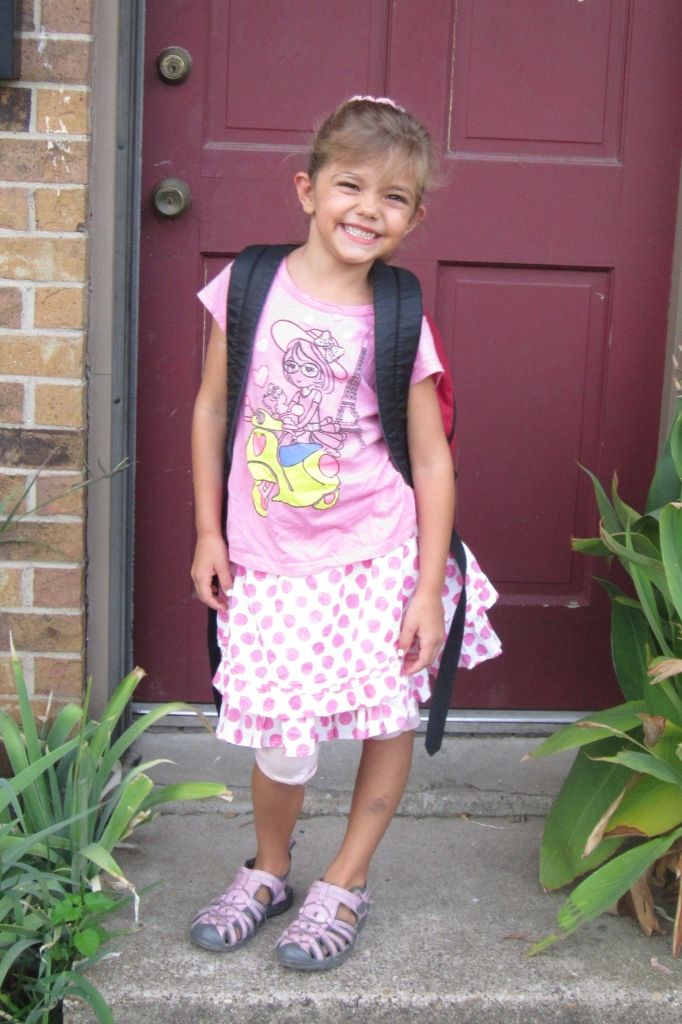 afton, kindergarten, and full of spunk ;)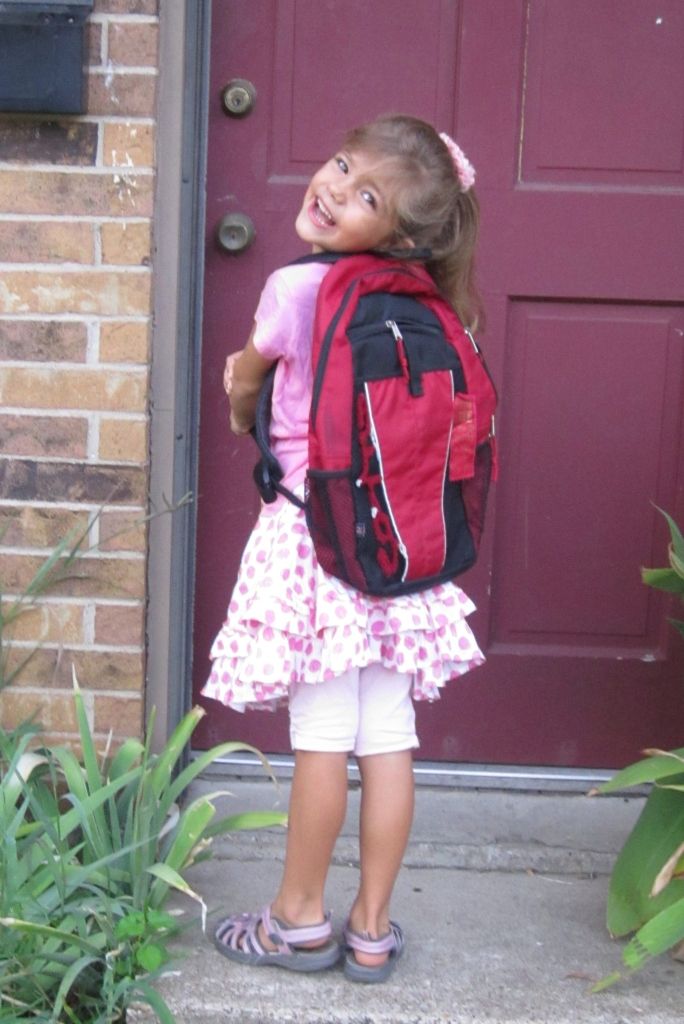 and the backpack shot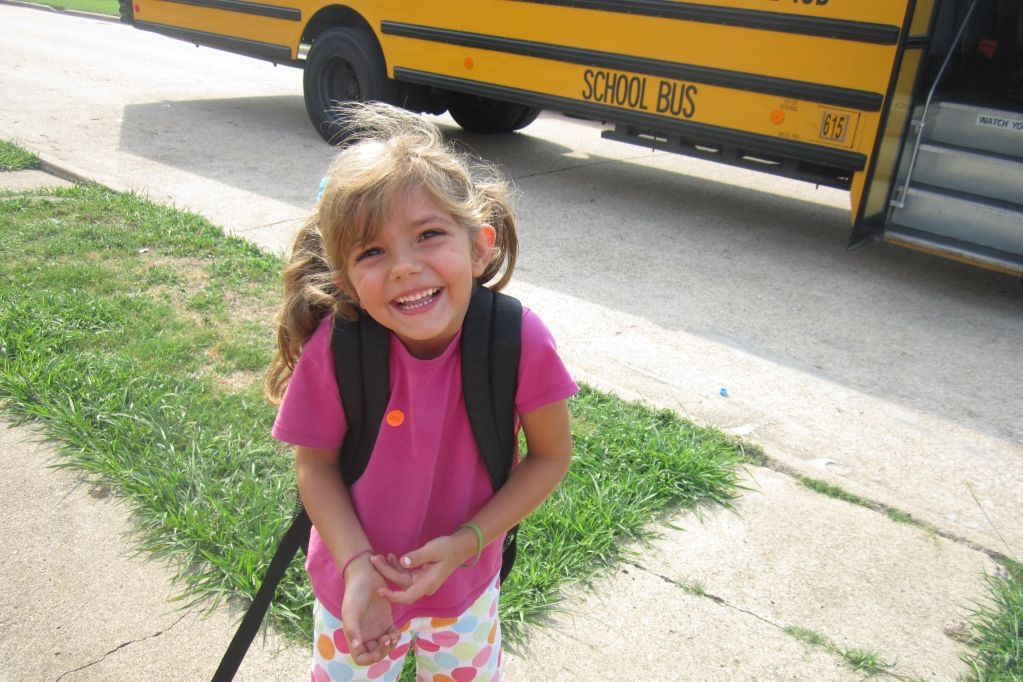 i wouldn't let her ride the bus on the first day of school... i'm old fashioned that way, but this is the second day, and she's been doing great ever since, though the ride home is L--O--N--G!!!

and rayna's first day of preK, she goes afternoons, so she wasn't quite ready yet when afton left to pose together.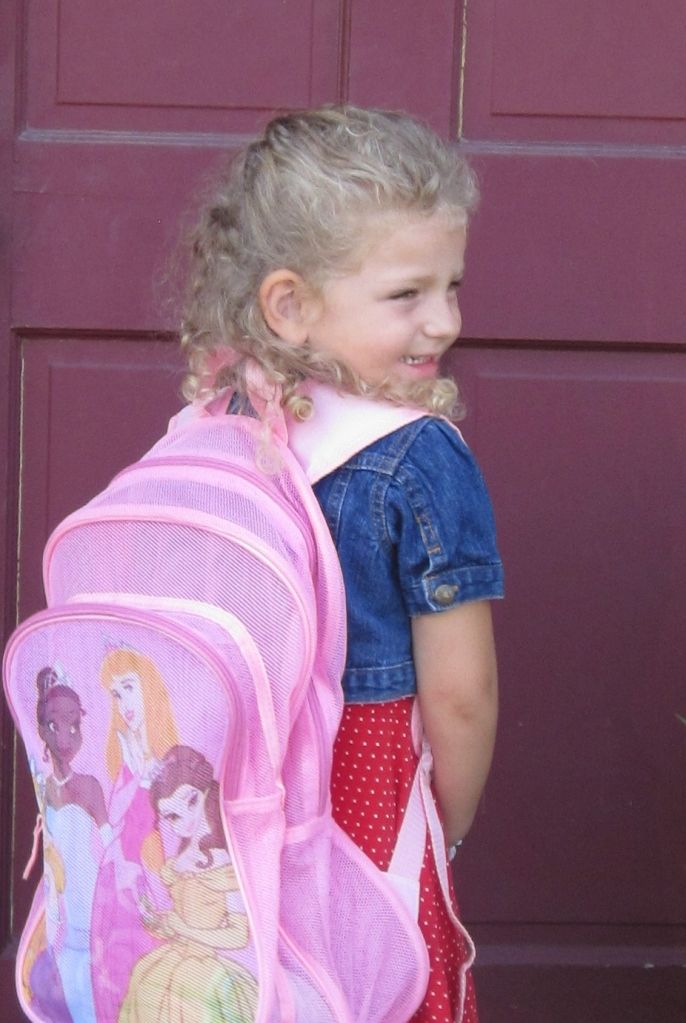 and her backpack shot, she's such a sweet girl! love this one :)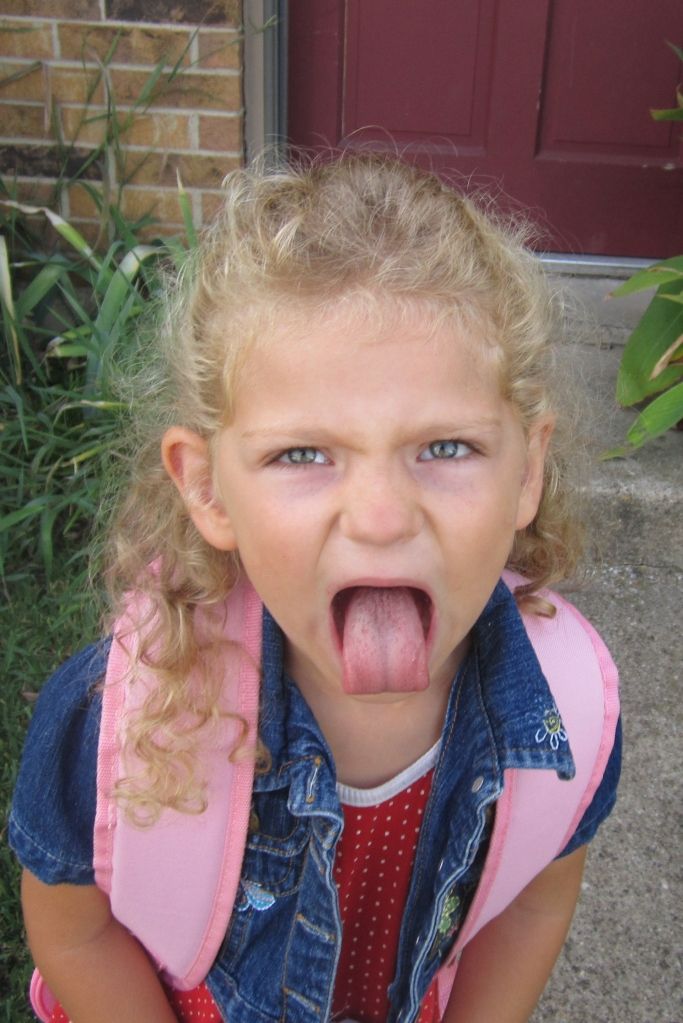 and i have to include this one, because it always makes me laugh! i have no idea what she was doing or saying, but i love it just the same!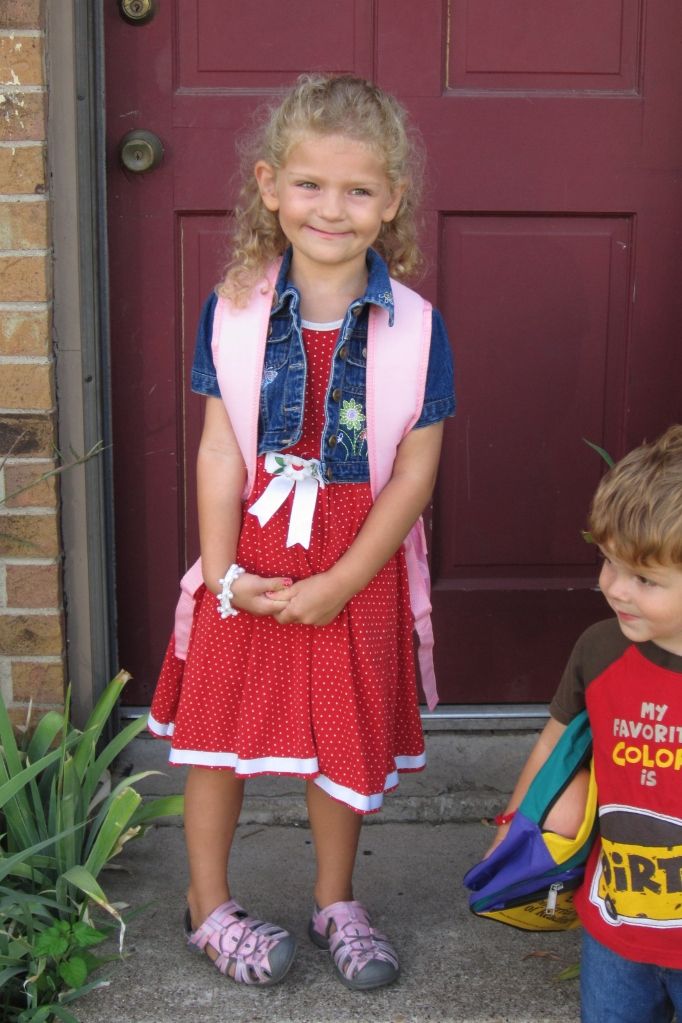 and one more, with malachi who had his backpack all ready to go, and was very upset when he realized he still had to come home with mom and take a nap.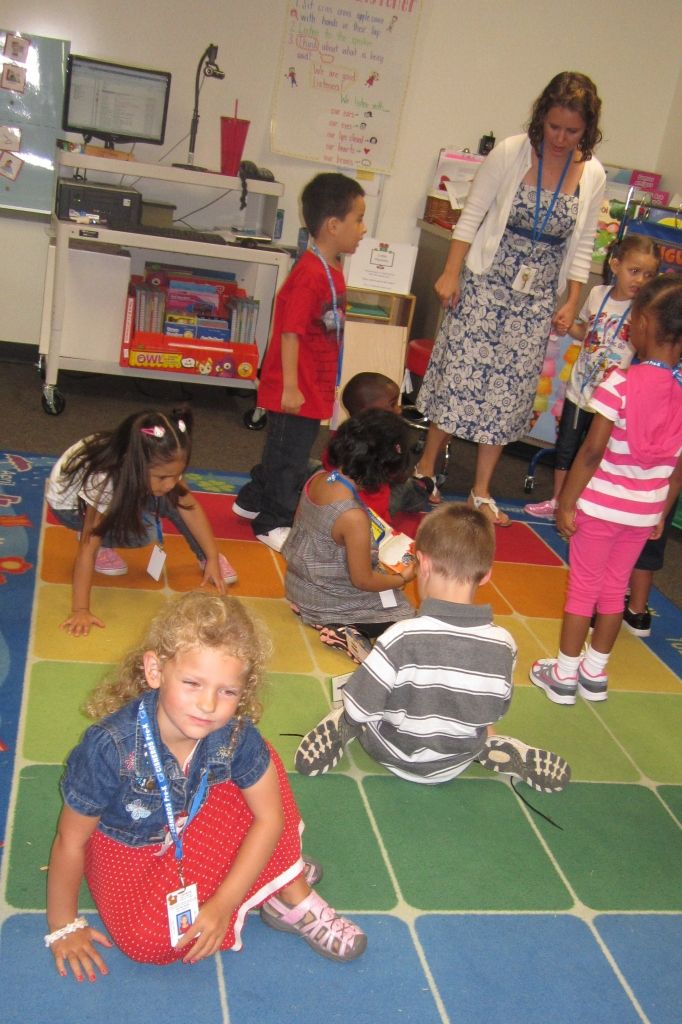 and one of rayna at school with her new teacher in the background...
Rayna wasn't too sure she wanted to stay at school, and she still regularly insists that three hours is a LONG time to be away from home, she'd rather watch a show while malachi naps, but she loves it just the same. she comes home almost every day and proudly announces that she's green or purple
(they use a color system for behavor, green is where you start and you can go down to yellow or red, but if you have an exceptional day you can go up to purple)
and can sometimes talk for an hour about all the fun things they did that day. i think she'll get used to it soon.
Afton started out from day one excited for school, and it's only gotten better! she has an AMAZING teacher that i already love, and she's pushing at all her boundaries in reading and math! (though her favorite is science). i'm really excited for both girls this year, i think having a great teacher is the key to making great students, so my girls are in good hands.