Our last full day in NY we decided to get away from Grampa's house and let the adults do adult things (I think it was time for both them and us to have a little break ;) ). I'm still not sure if I should say 'fortunately' or 'unfortunately,' but it was a little rainy that day, just on and off sprinkles, but I think for the most part it was a good thing. By this time, the A/C had been out for a couple days at Grampa's, and he (and Aunt Tracy) aren't nearly as used to the hotter temps as we are, so the little rain was nice to cool things off. We found a cute little park on the bank of the Erie Canal and played for an hour or so:
little monkeys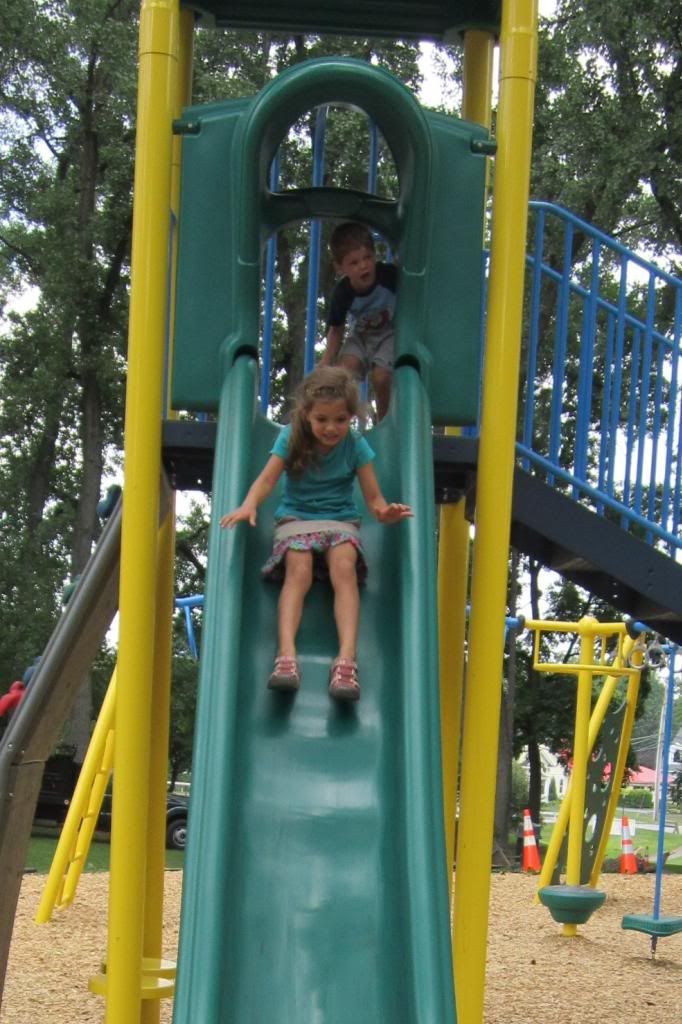 this was really a quite tall and steep slide, so much so that Malachi would only go if I'd slow him down part way, but Afton loved it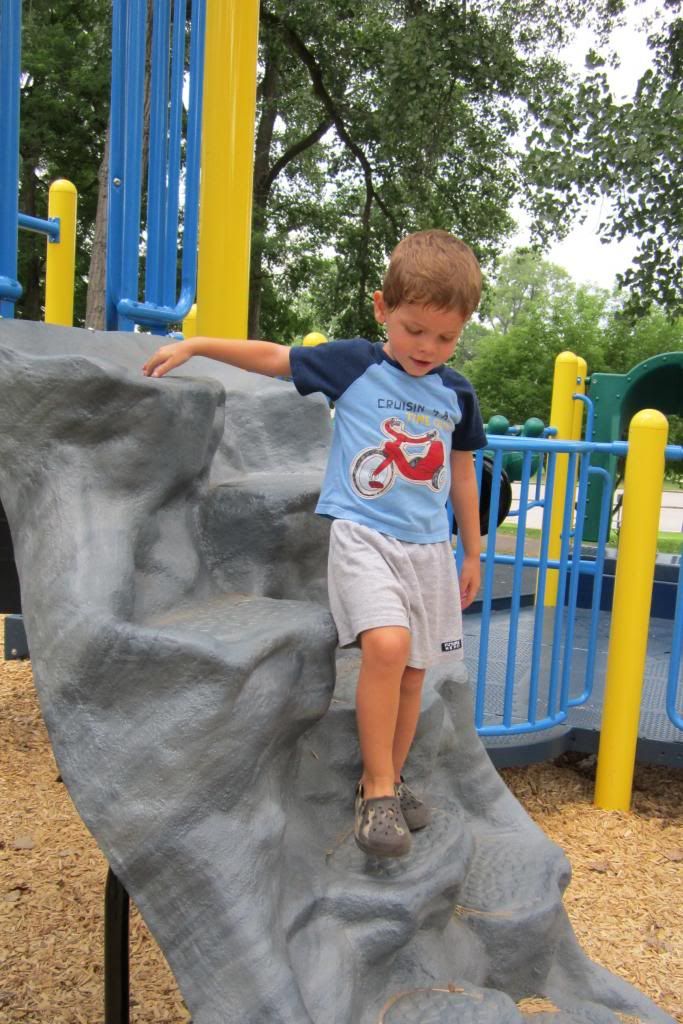 one on the rocks please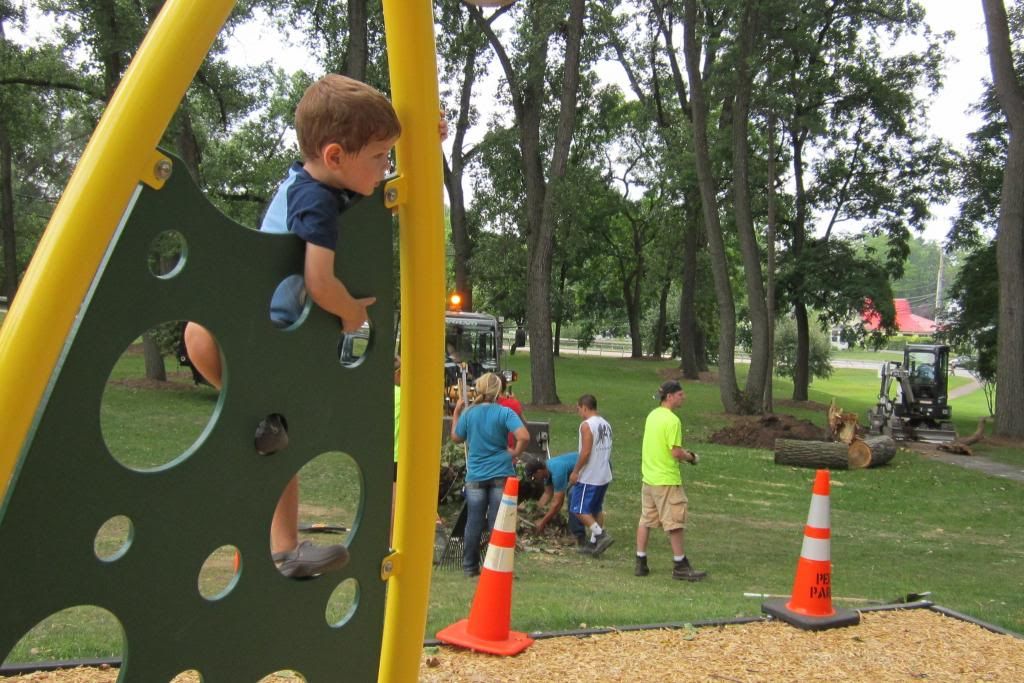 really I think the main reason Chi was so happy was because they were working on the park as we were playing there, we stayed out of the way, but we saw a couple dump trucks, a large loader and a couple tractor-things (mulcher, mower, etc). There was clearly a big tree down that they were cleaning up, but I think they were doing some other improvements at the same time, the swings were off limits, for example.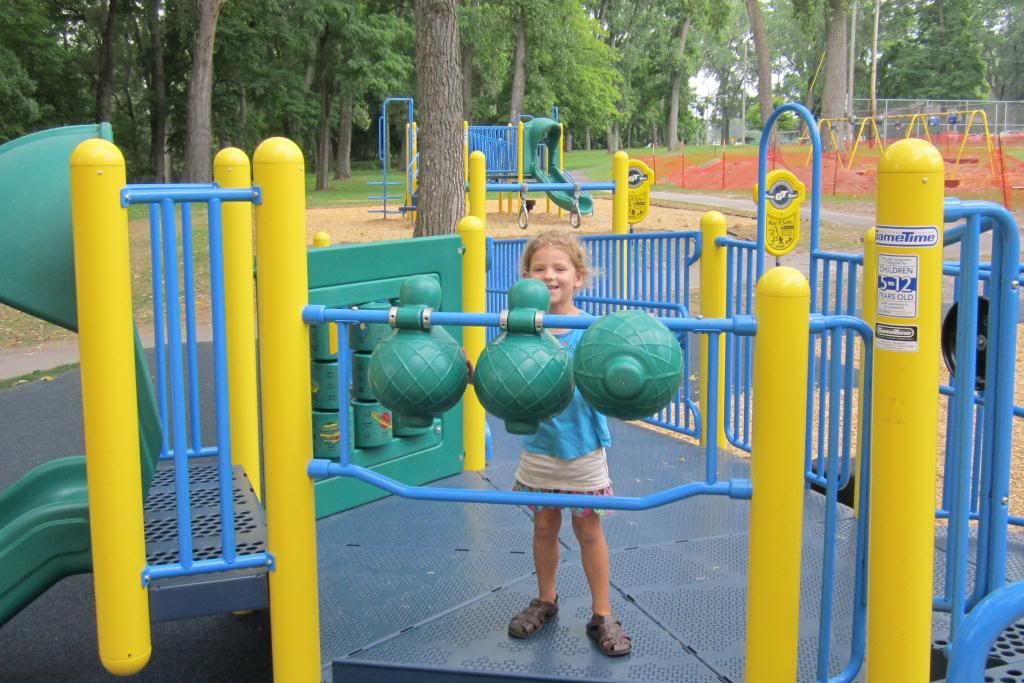 these three gourd-things had rattles inside them, so they made 'music' Rayna was happy
After an hour or so, it was time for me to get moving, so we took a walk about a mile along the canal up to Downtown Fairport. I couldn't believe how tame the ducks were! Clearly they have no fear of people along this path!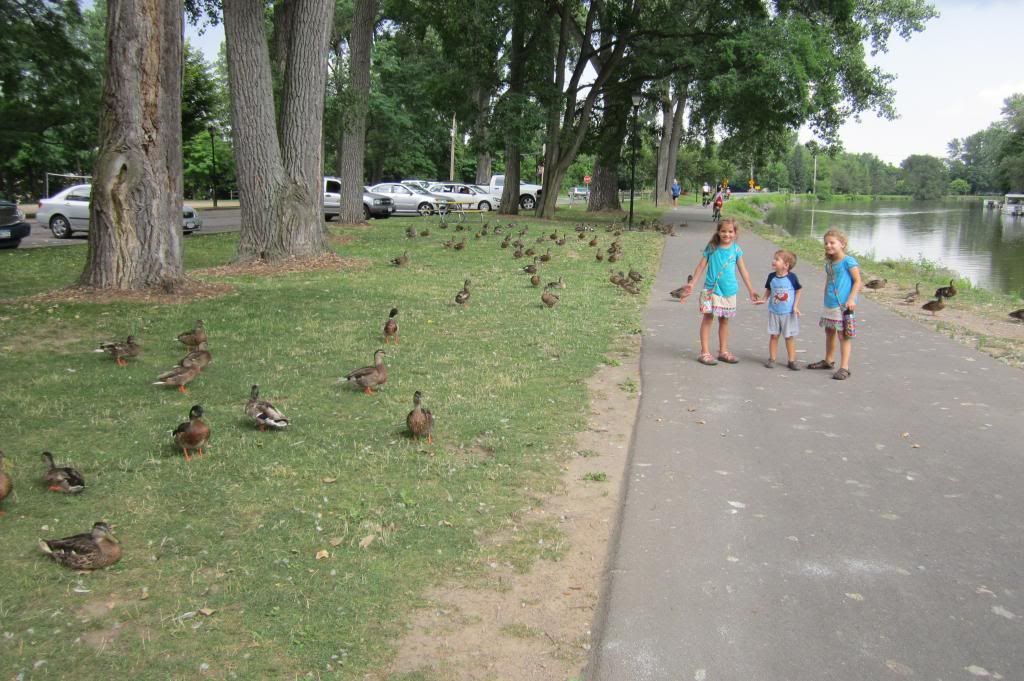 duck.... duck....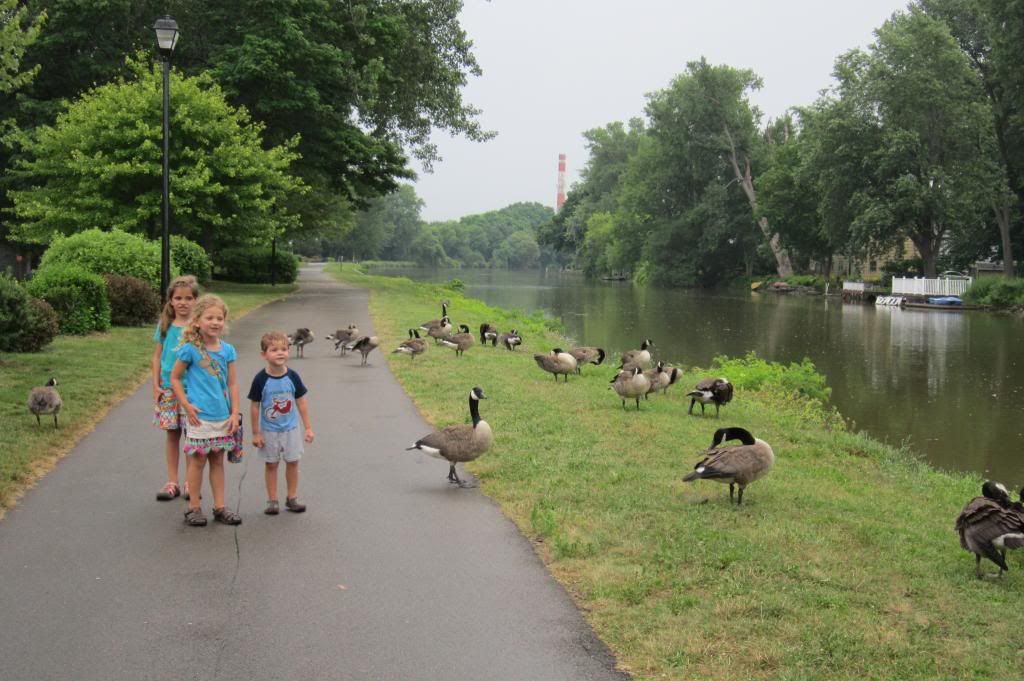 goose!
Afton was more leery of these geese than they were of us, she's been 'attacked' by geese before, but these barely notice we were walking past.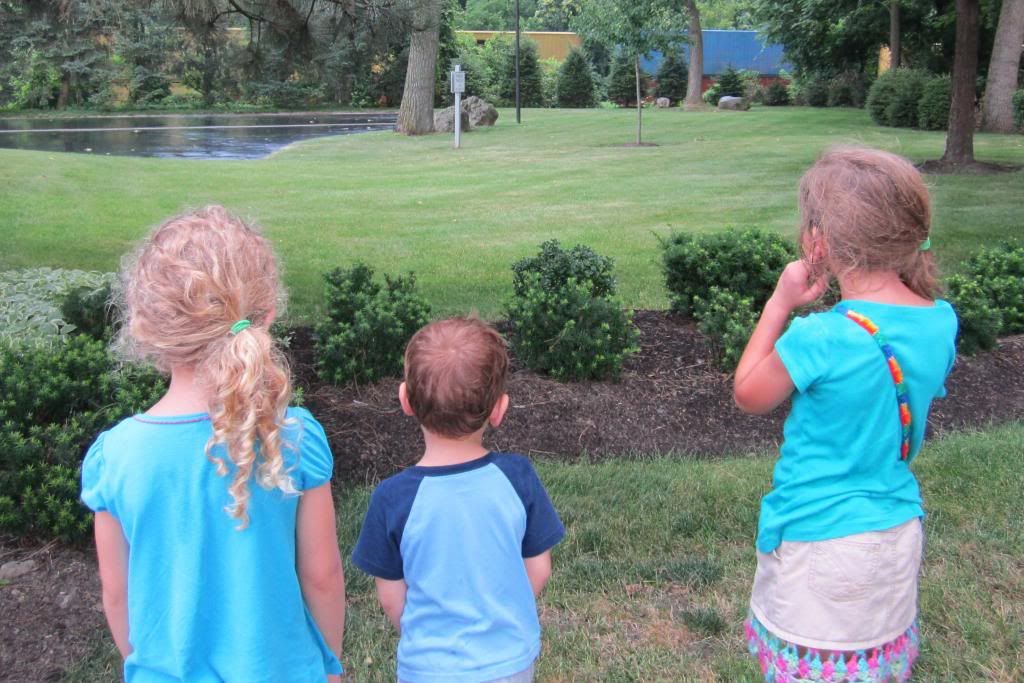 We could also hear trains rumbling by, and later someone told us they go by every 15 minutes. we had to stop here, because this was the best view we could find of the track. I still can barely believe how green it is! the trees grow up everywhere! I don't think I'll ever get tired of all the green (MD is like that too, which as a side note makes driving interesting, as at least half the lower signs are nearly completely covered with ivy or other greenery)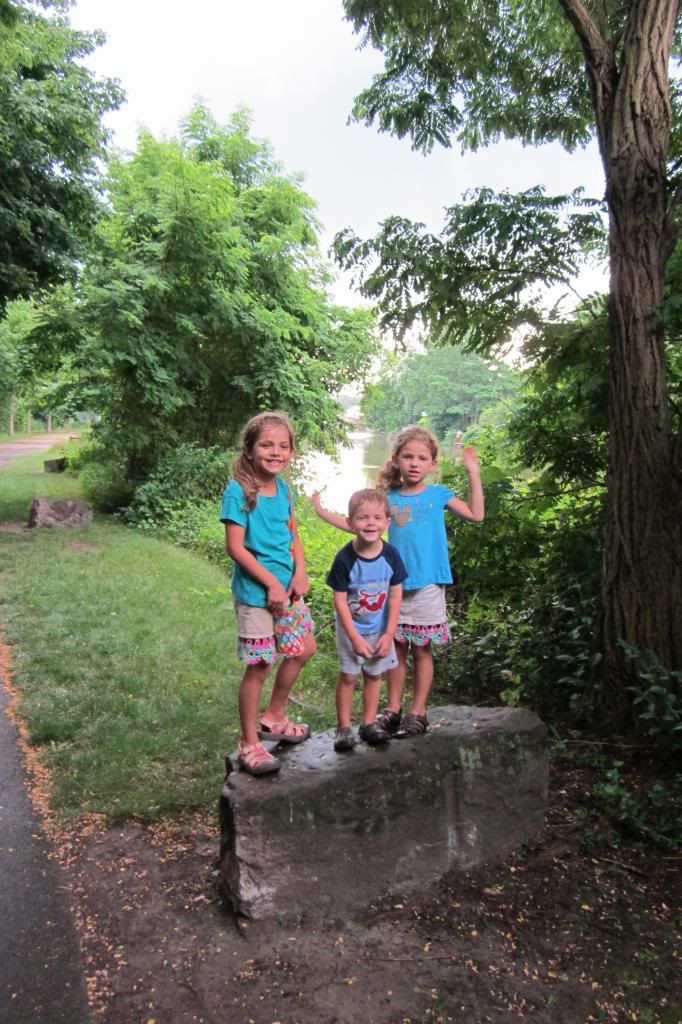 a big rock! with a great view, see the pretty canal in the background?
We made it back to Fairport. We crossed a bridge and looked at some of the shops downtown. The girls were initially really excited about a formal dress shop, but then they saw the candy store :)
So I let them each pick out an old-fashioned stick candy, which they happily had for lunch
(don't worry, they had healthy 'treat' after this lunch)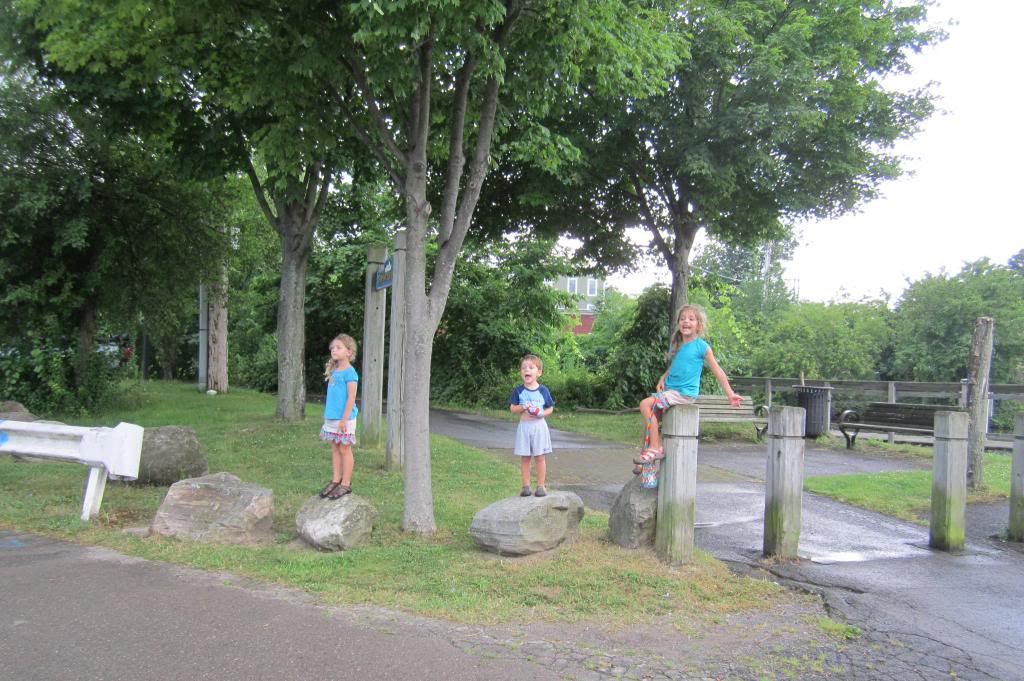 and one more fun pose, they sure loved everything along this walk! even walking the mile back to our car didn't slow them down! I am proud of my kids for their great attitudes and mostly healthy habits!