We had a super-fun Easter egg hunt with our little friend Isabella (her mom works with Paul and we've traded babysitting with them a couple times). I think the kids had as much fun pointing her to different eggs as they had finding some of their own! (which is why I don't have any good pictures of her, she was always surrounded by our kids!)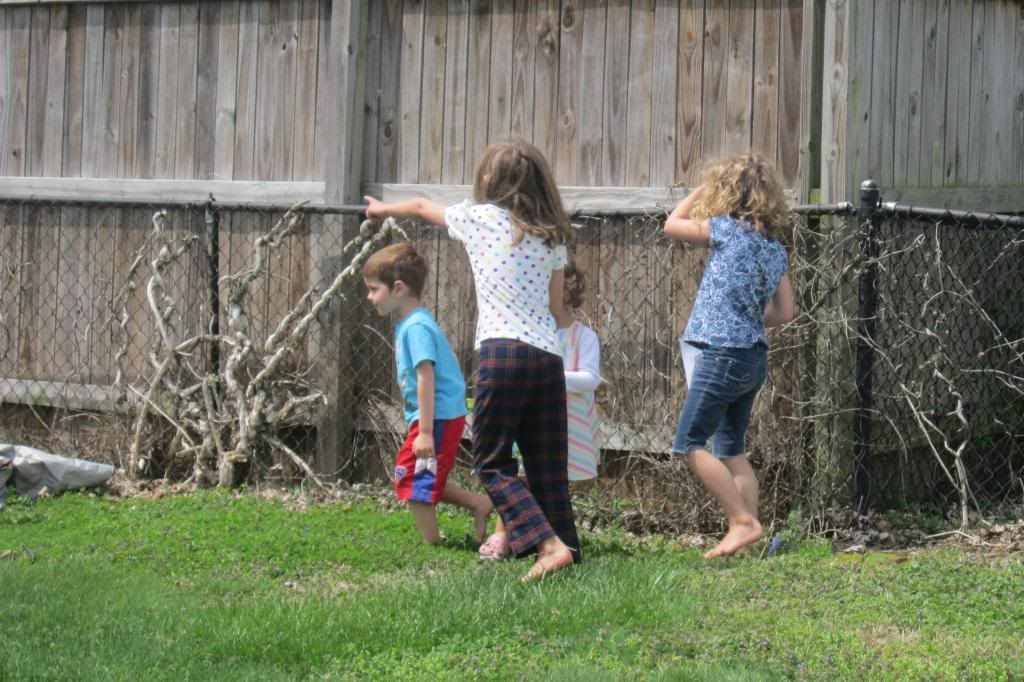 and yes, clearly they all dress themselves, polka-dots and plaid anyone?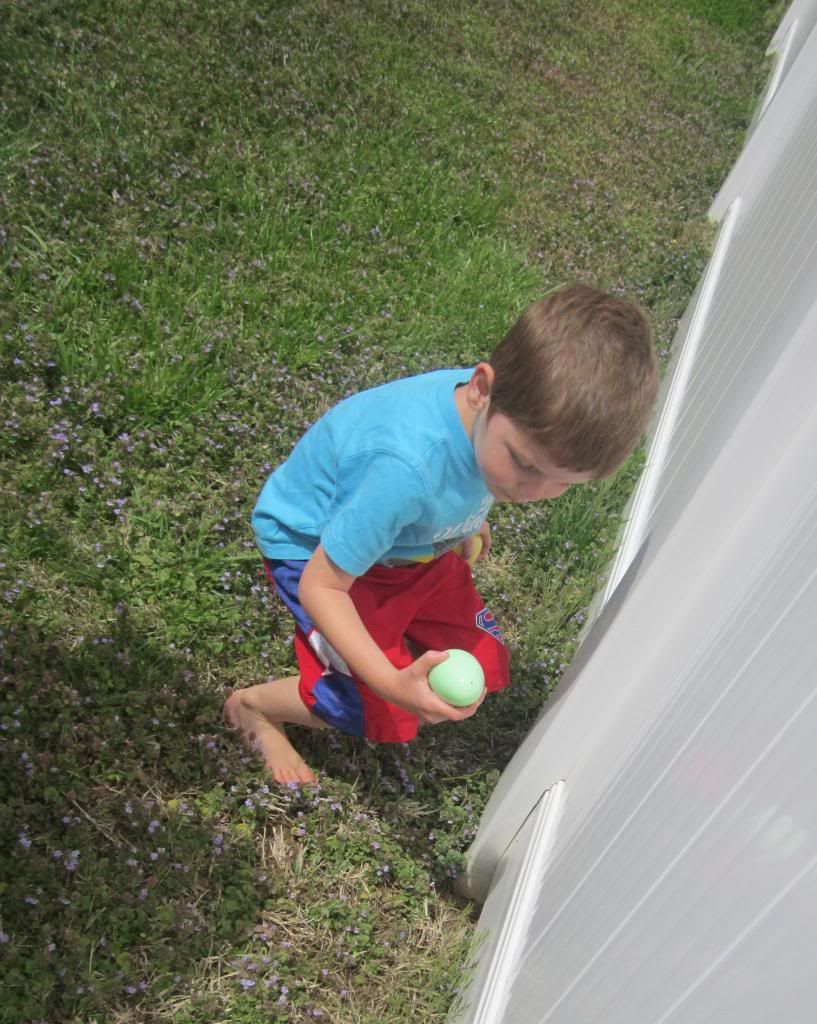 got one!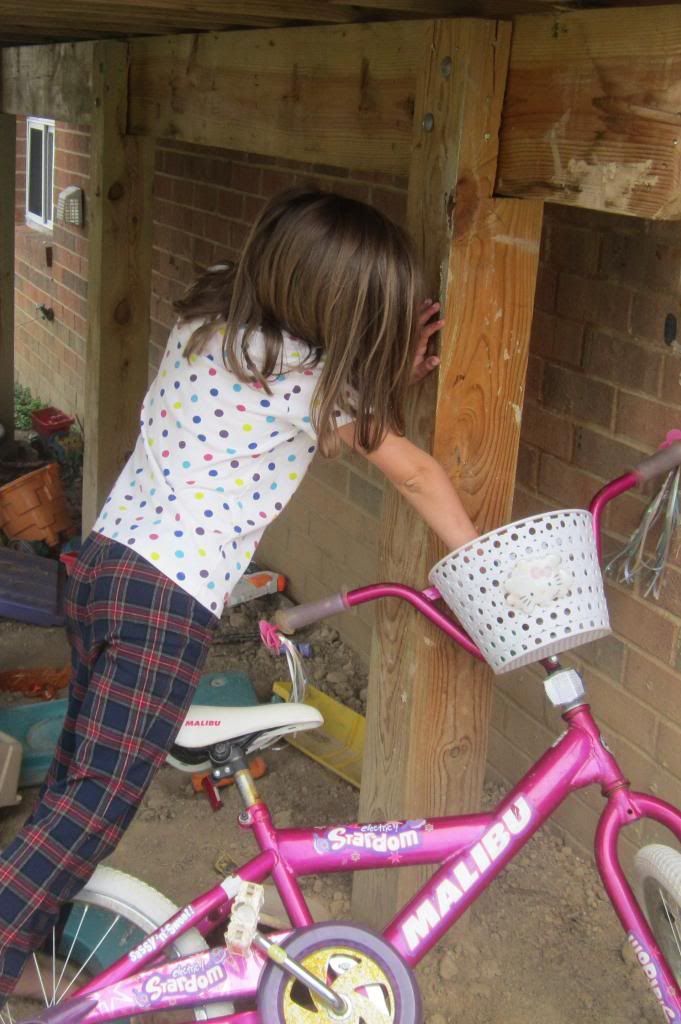 it's already in a basket!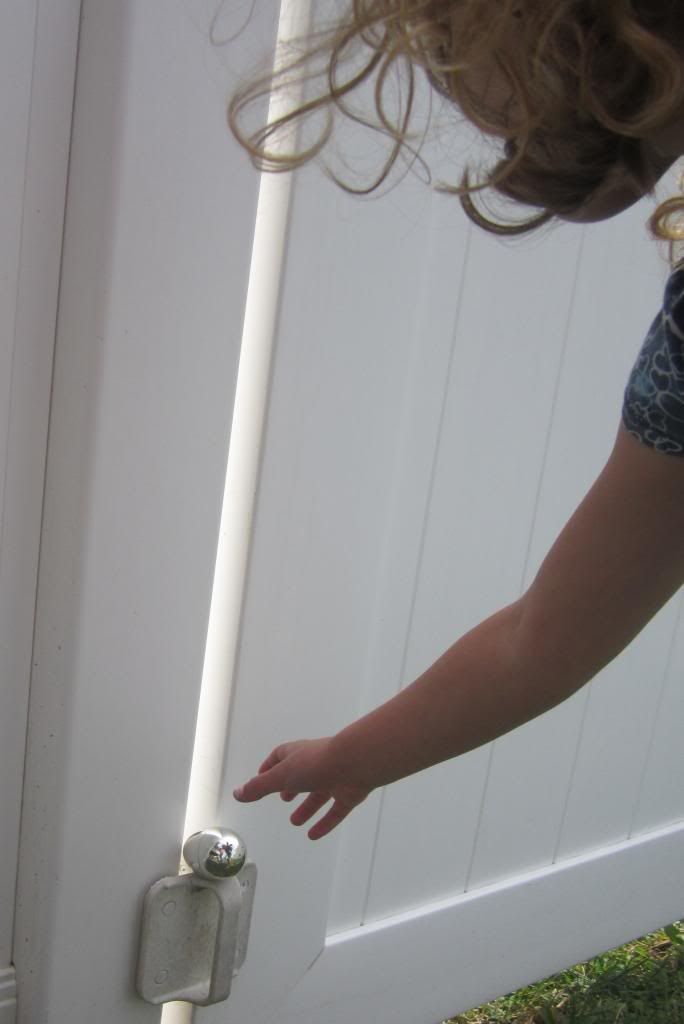 the bunny laid a silver egg?!
after they were done hunting, afton built a little nest on the remains of our woodpile and put some eggs in it
Go figure, another Easter I managed not to take pictures of the kids all dolled up for church :)
but they were wearing the same dresses as
the last 2 years
--and evidentially I didn't take any pictures last year either... but they've grown so much that this'll be it for those dresses... I love that they were able to last!)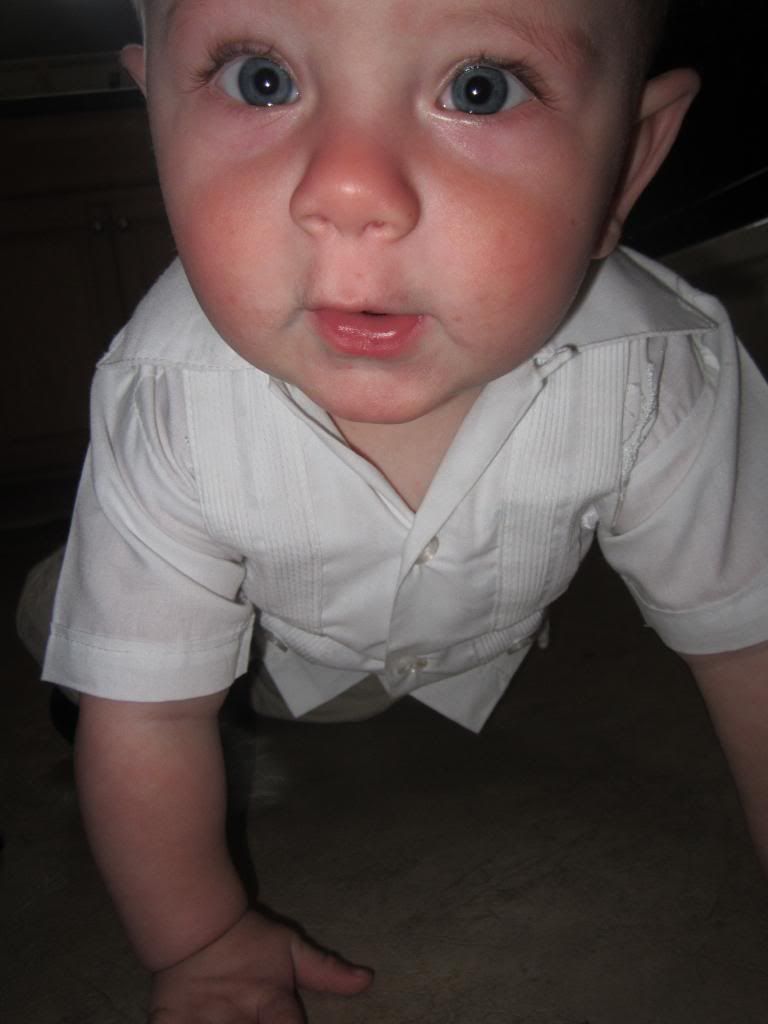 I did get a picture or 2 of Asher all dressed up for Easter! I love his little face!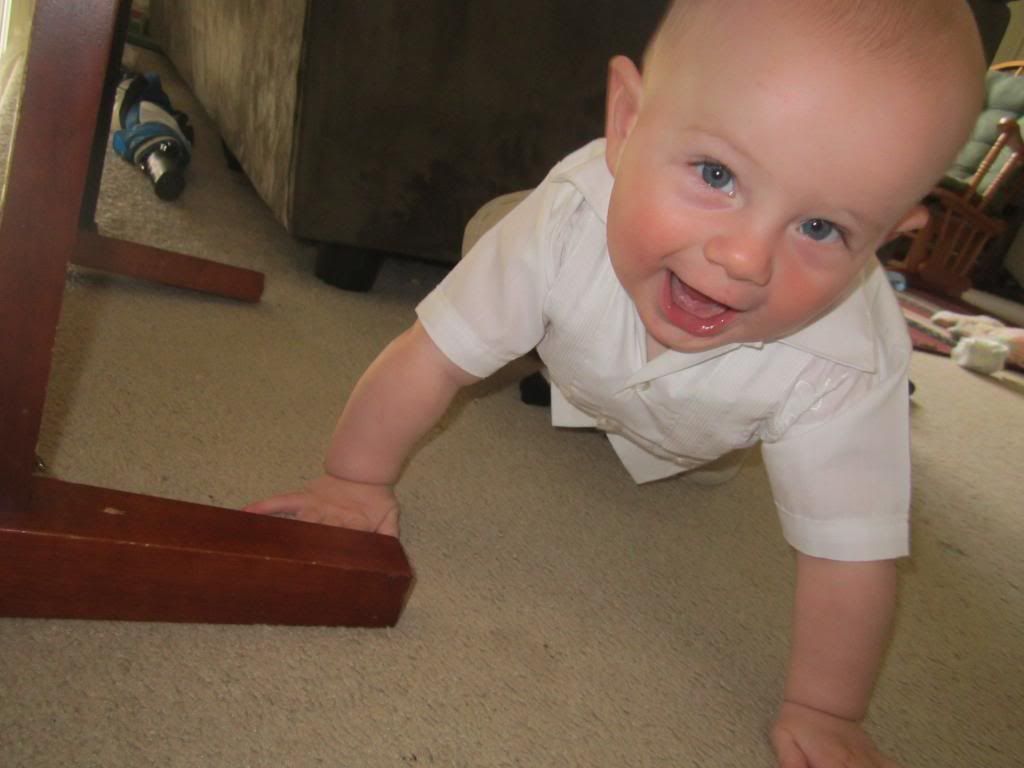 his cute little shirt was almost too small! I couldn't believe it... though I know how big he is, it still always surprises me
and I know this doesn't look like it matches the Easter theme, but that shovel was in the kids' Easter 'basket' --they had a joint pile of gifts from the good bunny to share, including some garden tools, a new swimming pool (that it was far too cold to use for another month), and FROZEN.