Christmas was fun... there's nothing like a few classic blurry Christmas morning pictures to round everything out: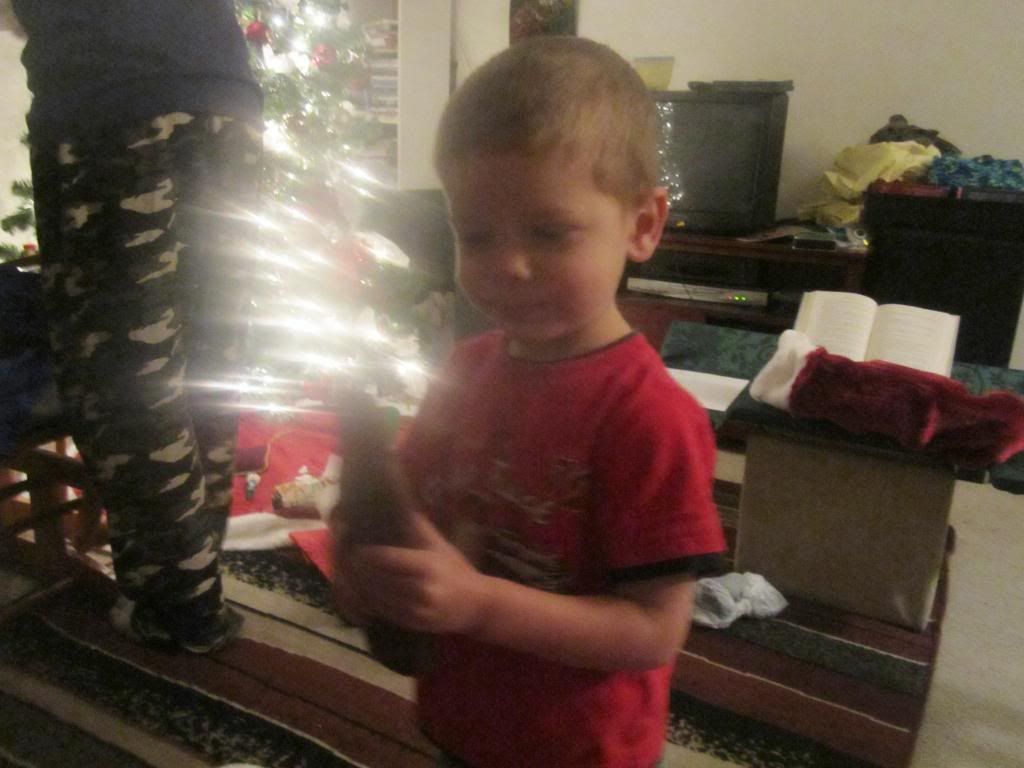 Malachi with his chocolate santa, he ripped that thing out of his stocking so fast! and immediately stripped it of the foil and took a big bite of the head--absolute heaven!
i honestly think afton couldn't have cared less what was actually in her stocking, it was all about ripping it open! she got some bubbles, a jumprope and a puzzle at least...
Chi was also excited to see what else was in his stocking, after the chocolate santa disappeared... this is his new spiderman book
rayna was a little slower to wake up and get moving, but she was still fast enough opening her stocking!
this was the most anticipated gift of Rayna's Christmas, unfortunately it didn't make it more than a few weeks,
RIP snowglobe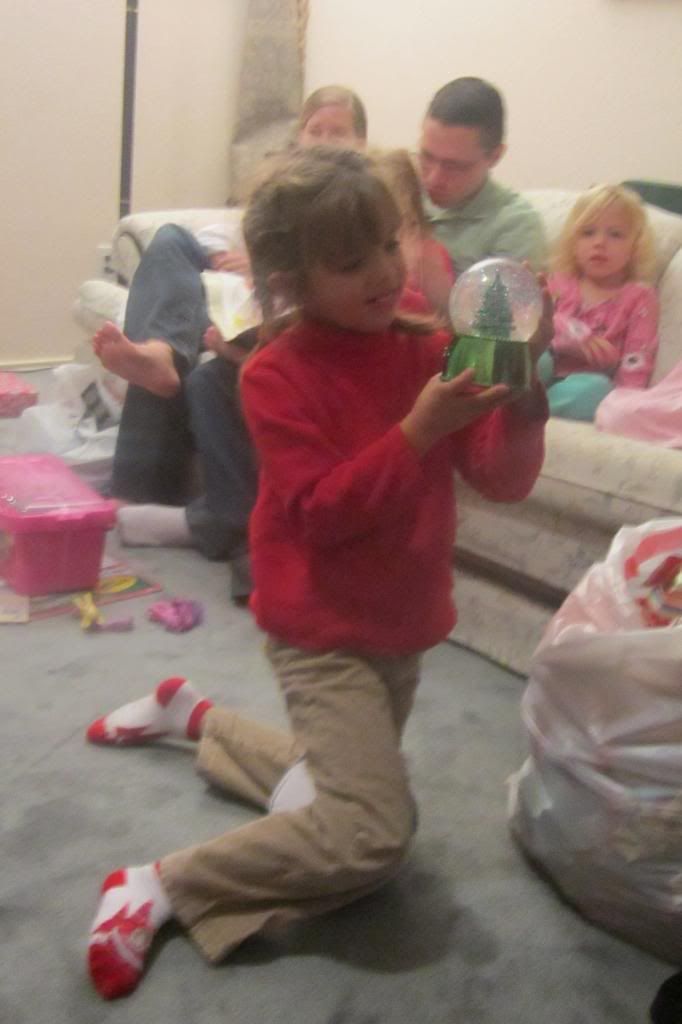 afton also eagerly anticipated a snowglobe, and her's is still alive a full month later ;)
opening presents is always fun, of course, and playing with cousins was too, but the most special part of Christmas this year may just have been the snow! we don't get a lot of snow here at all, and rarely if ever (not in my memory) as early as Christmas (usually closer to feb), but we had a beautiful wet morning that turned to an even more beautiful glittering snowfall by afternoon! perfect for when we were playing at Grandma's house after opening presents!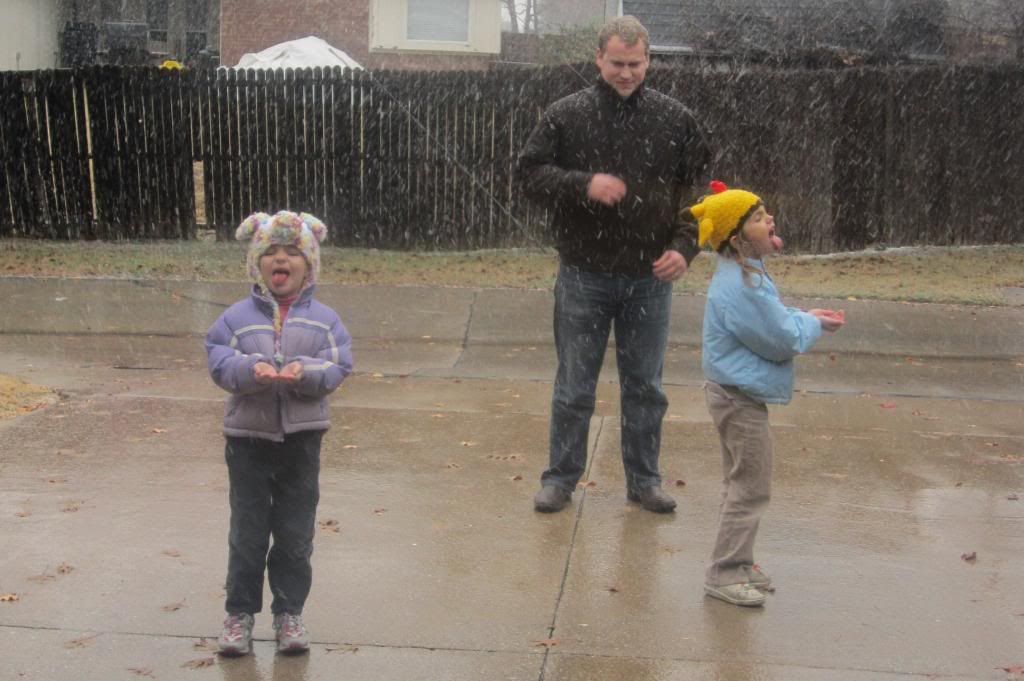 thanks uncle Cleave for taking the girls out where the ground wasn't too muddy to play in the snow!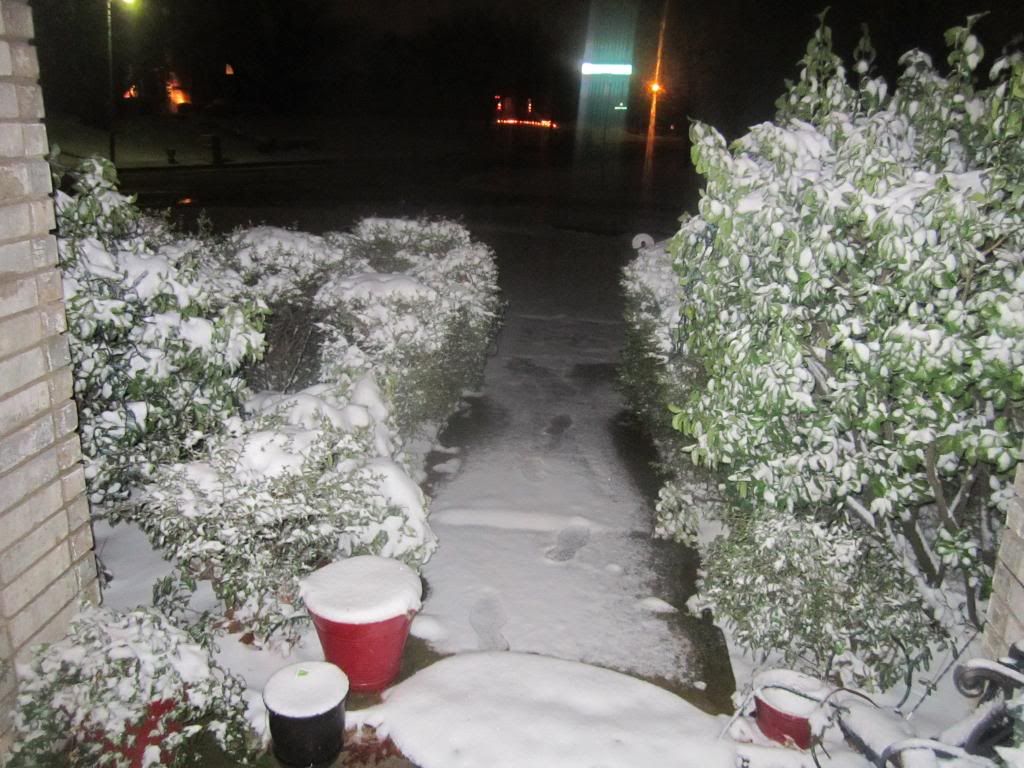 and just to show how much and how lovely, here's the view from grandma's front door (i'd guess there were 3-4 inches on the car, and nearly that much on the ground!)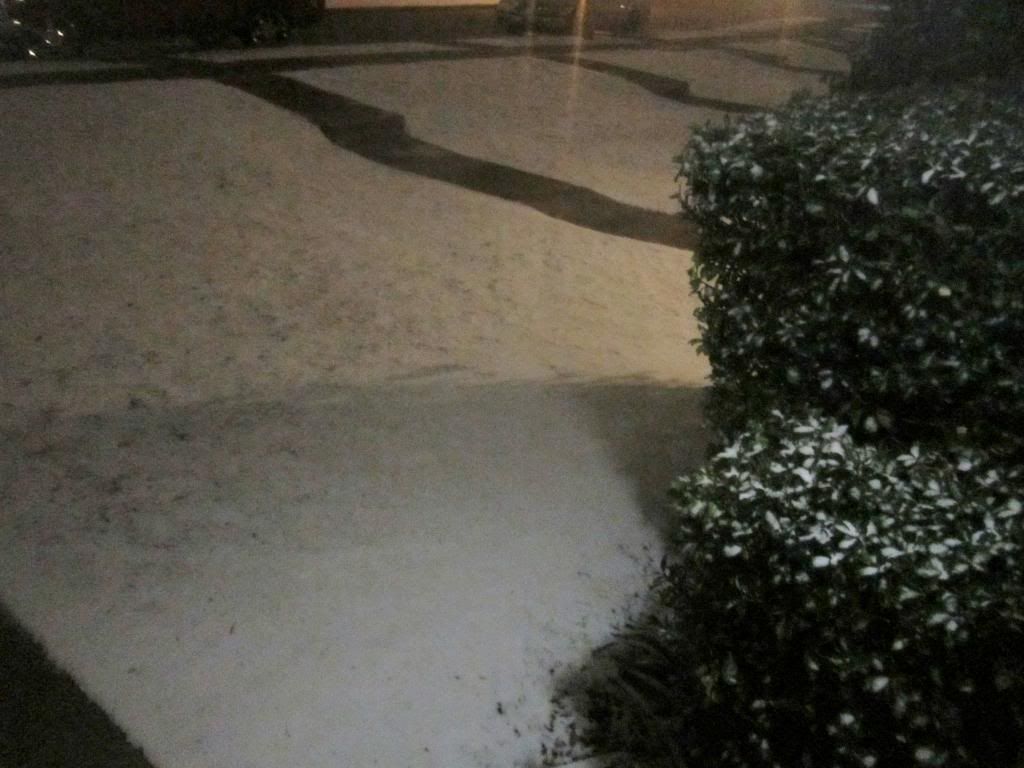 and just for proof it snowed at our house too, here's the view from our front door that night! note that the sidewalks were too warm/wet for the snow to stick, it's always a couple degrees warmer at our house than grandmas, so we were afraid we wouldn't get any snow to stick for us, but it did!