So one of the things the girls were most excited about when we moved to DC was the national Christmas Tree... Afton had seen pictures of it when she did a report on MD at the end of her kindergarten year, so we were sure to see it (it's a live tree) as soon as we visited the mall the first time (maybe it was the second time?). But seeing it lit up was something else! it was funny to me how it appeared to be glowing pink from farther away, but as you got closer you could see all the colors. We went up one evening for Family Night and hiked through the cold night to see it.
the kids were totally captivated!
there were also little trees in a large circle around the walkway for each state and territory-we saw all of yours ;).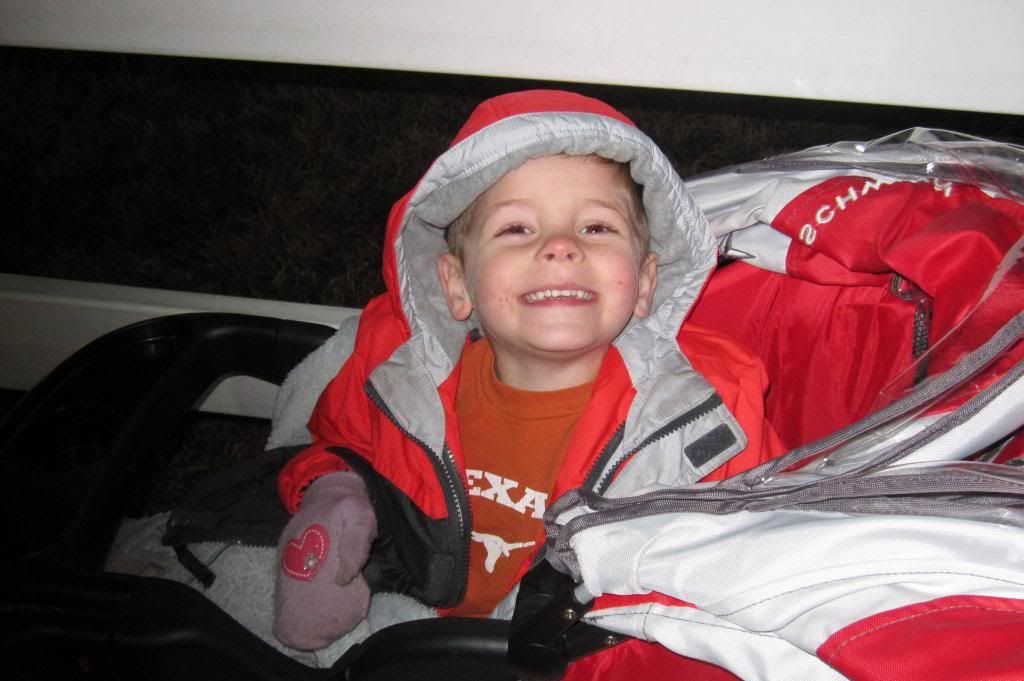 Malachi mostly stayed in the stroller... it was COLD! and he had a blanket there :)
close enough to see some of the colors, and the train track underneath
I was impressed with the extensive train track village under the tree... it was quite extensive!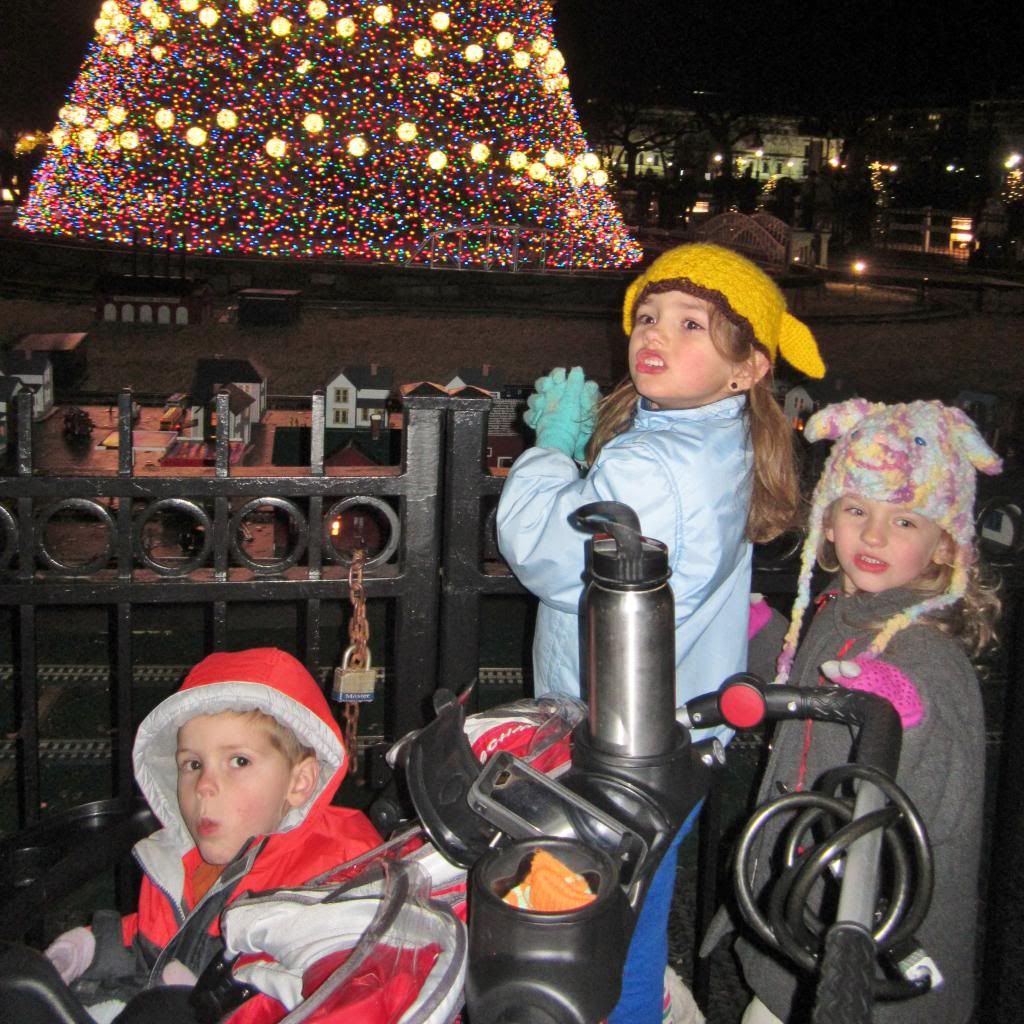 maybe this isn't the most flattering picture of the kids, but it makes me smile :)
look, I was there too! and Asher! (his nose turns bright red whenever he's cold, I don't think he was too cold, but it's kinda cute)
and a few sites on the way back to the car:

Rayna's a budding photographer too! I liked how the white house was lit up behind us...
and the scaffolding was coming off the Washington monument! so exciting!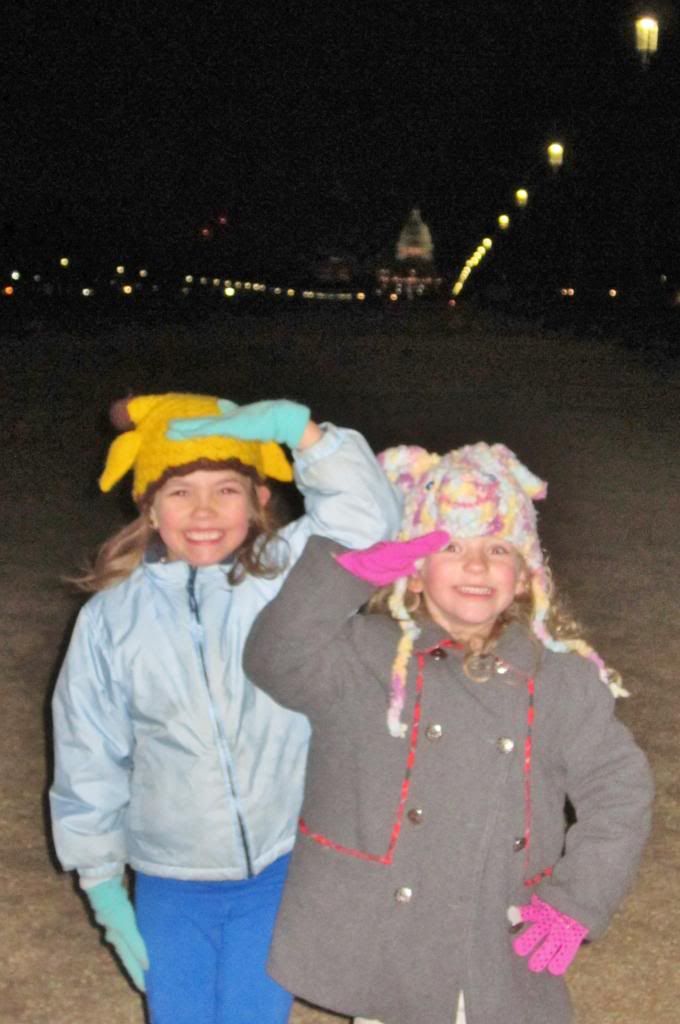 we may need to work on saluting... see the capitol in the background?