actually, this one was in march... sliding down the stairs in a sleeping bag. can you beat that grin?!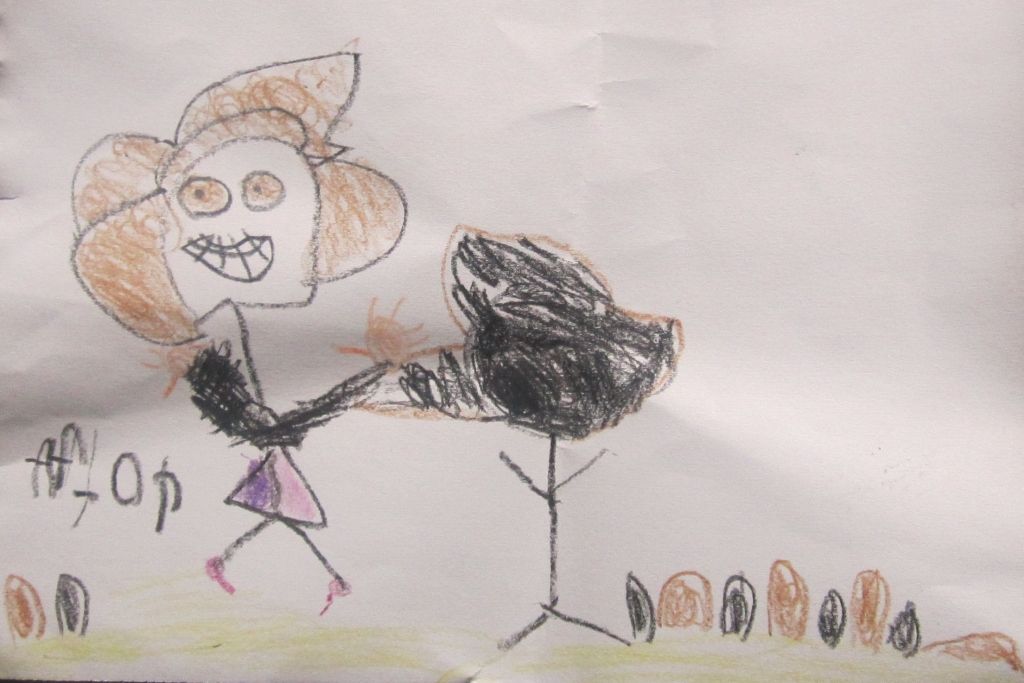 afton's artwork. self-portrait with rocks and shadows.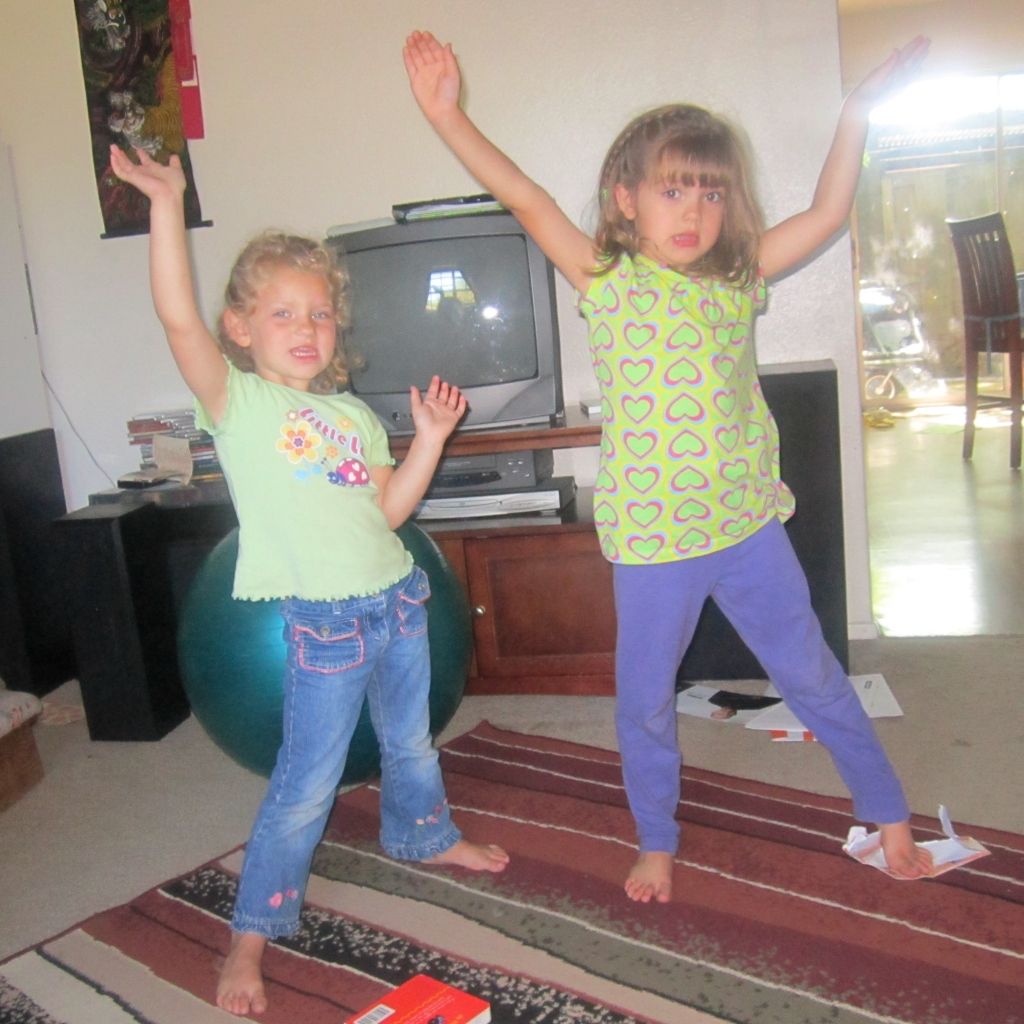 can you tell the letter of the day? gimme-a--K!
not much to do with anything, but we took this pic of my irises the day before the hail. good timing for the pics!
the best thing about the saturday morning session of general conference cinnamon rolls! (and they get to eat them on mom and dad's bed while we watch on the computer)
throwing things in the creek with grandma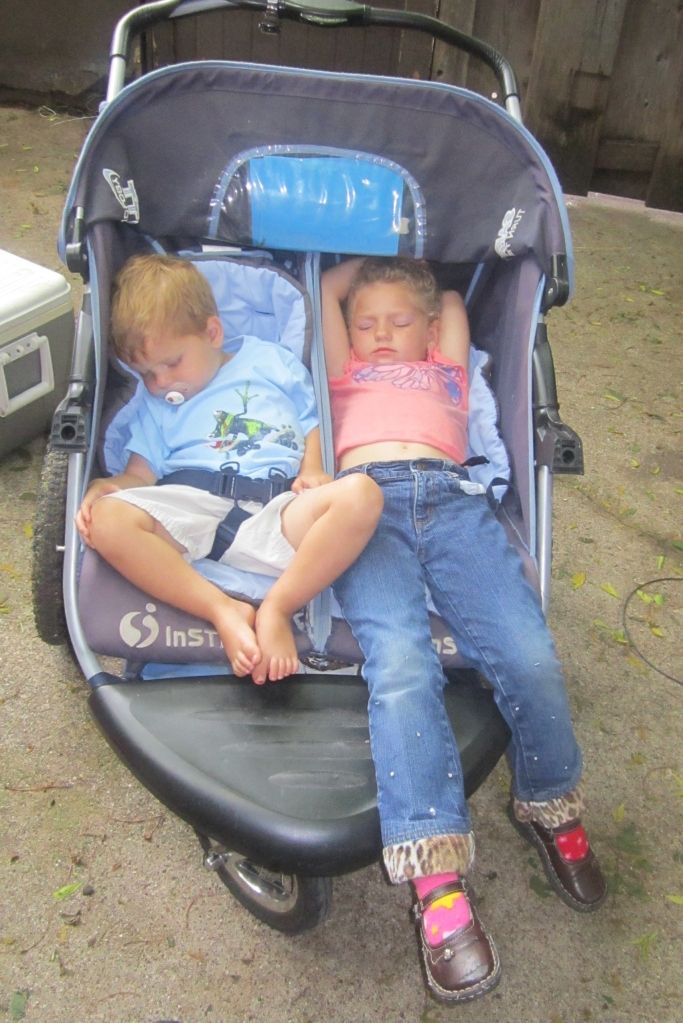 sleepy kids. and yes, rayna picked those socks out on her own, and on purpose!