Paul and I decided to fit as much into our year living near DC as we possibly could. so that included spending the evening of the fourth of July on the national mall with 700,000 or so of our nearest and dearest... or nearly a million strangers.
we got there near sunset, and found a little spot to set up our blanket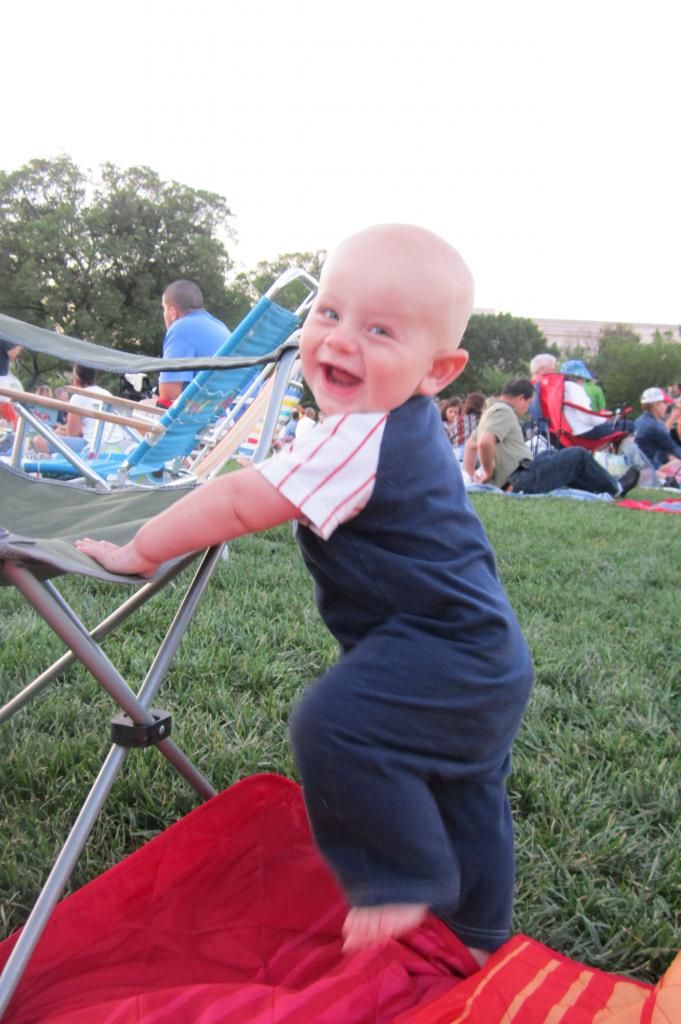 Asher wanted desperately to wander around and meet everyone, he did succeed in making friends with everyone around us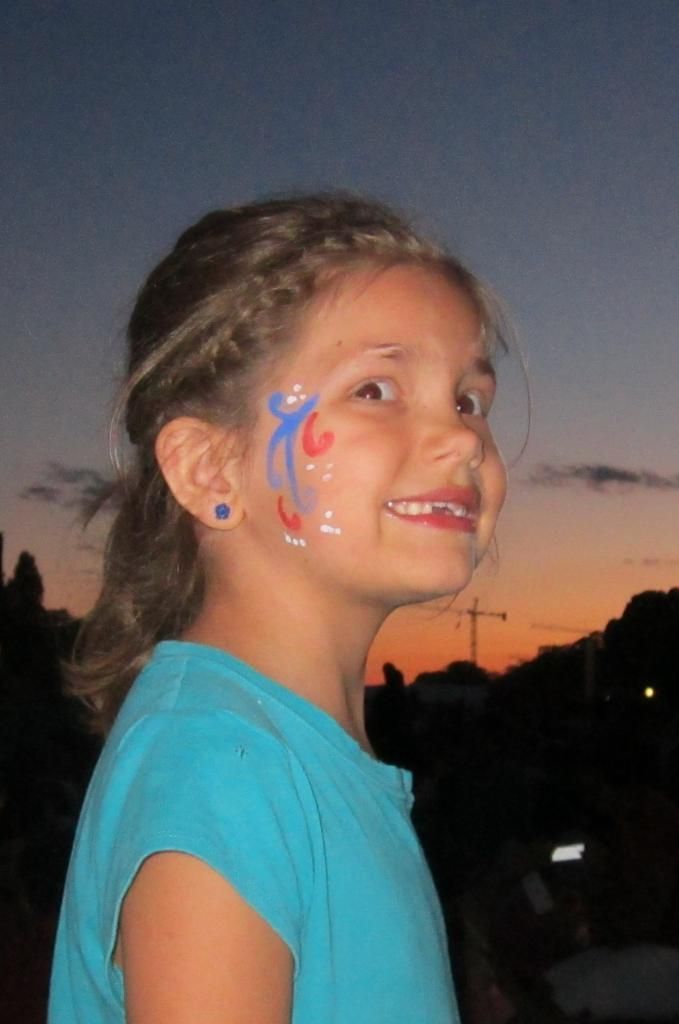 the kids and I wandered a bit and found a booth offering free face-painting, so we waited in line for what seemed like forever (though the kids proved they can be endlessly patient when it's something they want!), though it only seemed that way to me because the booth was right across from a Christian Rock band (very Hard Rock) that was giving me fits.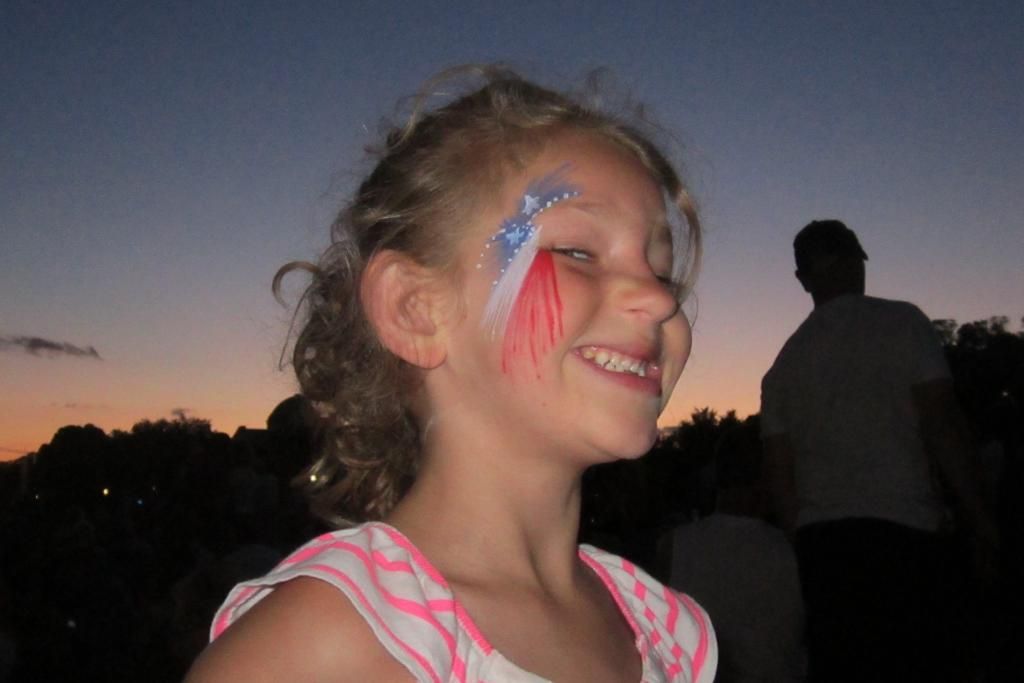 the girls got these cute little mask-like decorations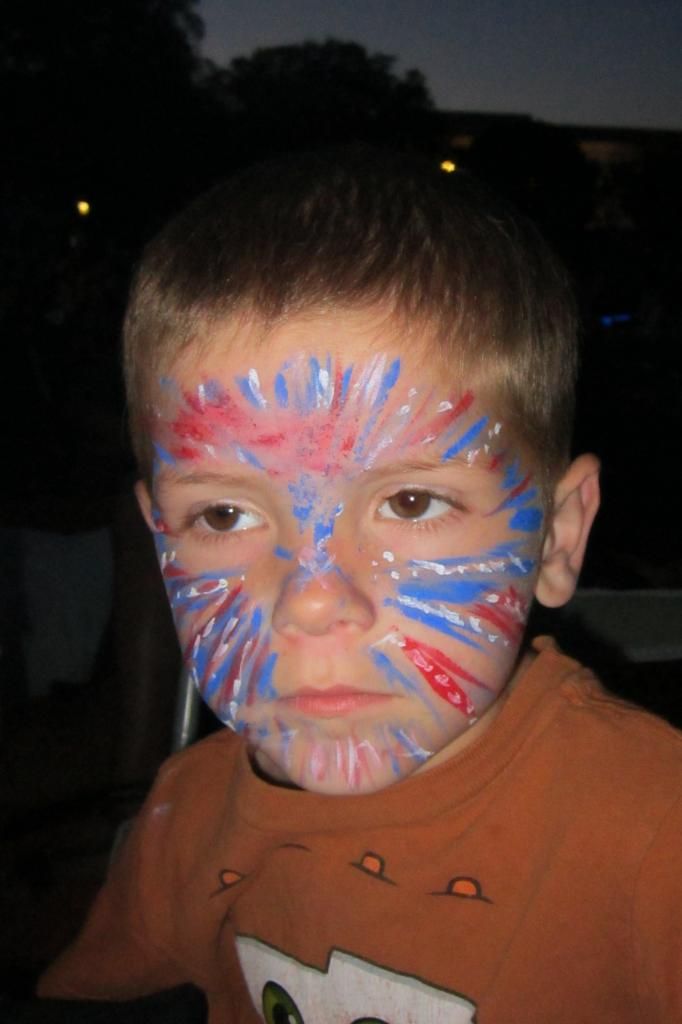 malachi wanted to be a firework. he wasn't as tired as this picture makes him look though, he must have been blinking or something. the kids all napped so they could stay up really late :)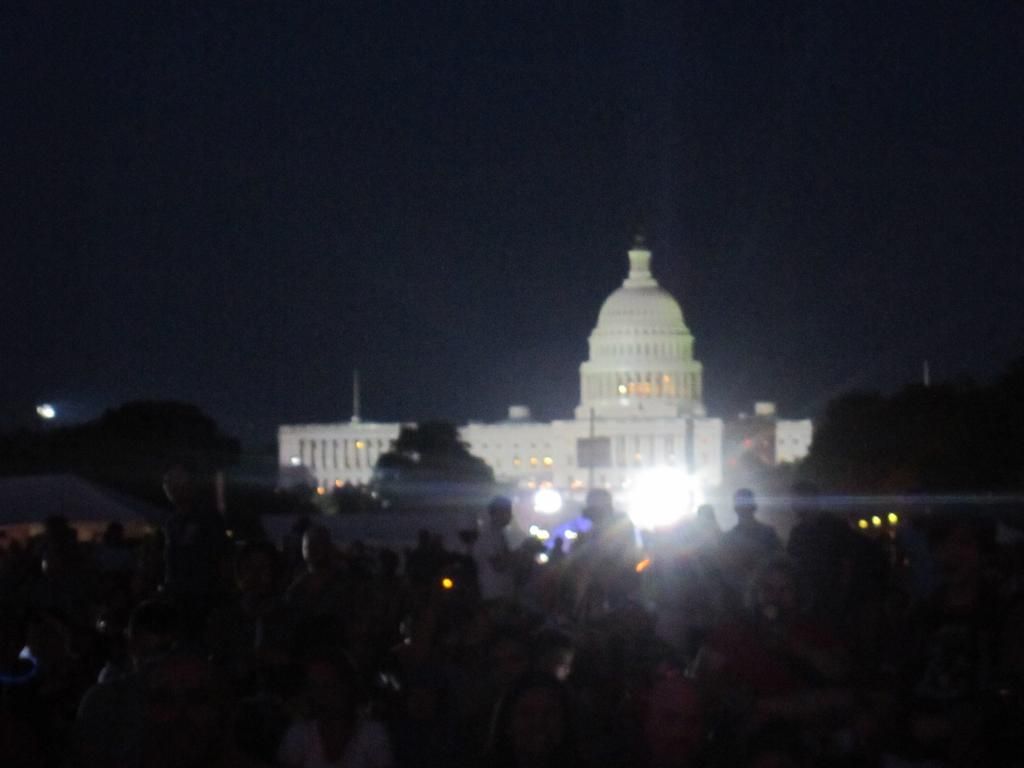 I thought it was quite beautiful, despite the crowds (everything was beautiful except the port-a-potties---EeW)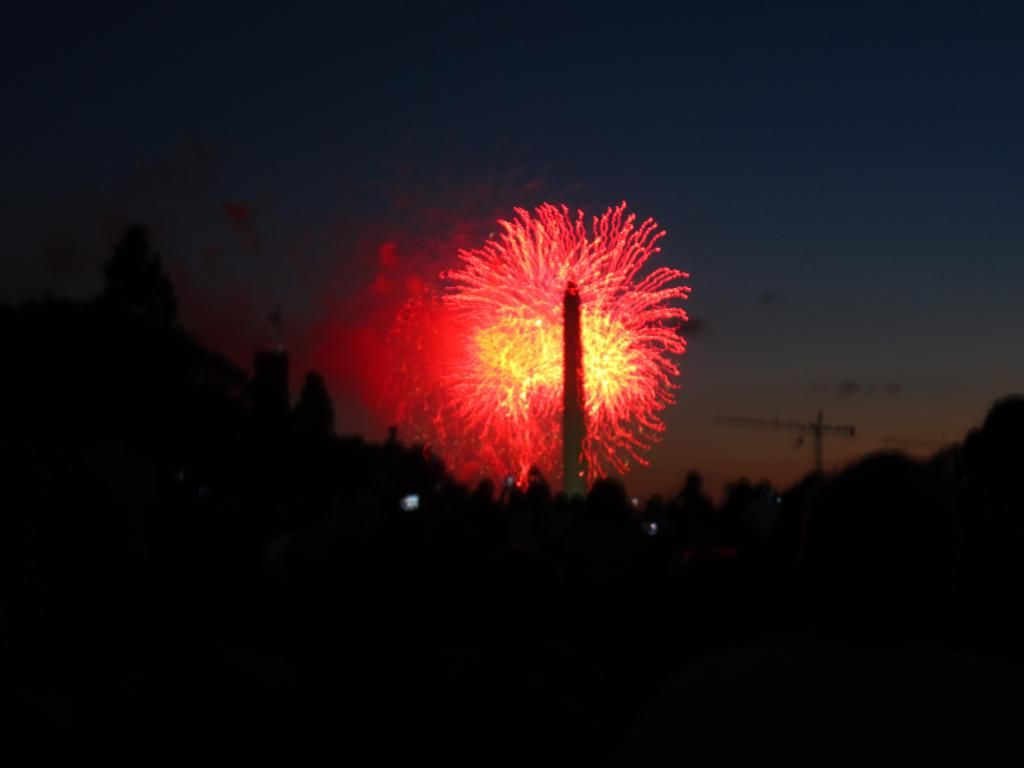 and I know you've all seen fireworks before, so I don't really need to post a picture, but I had to include one with the Washington Monument. seriously, it's an incredible place to live!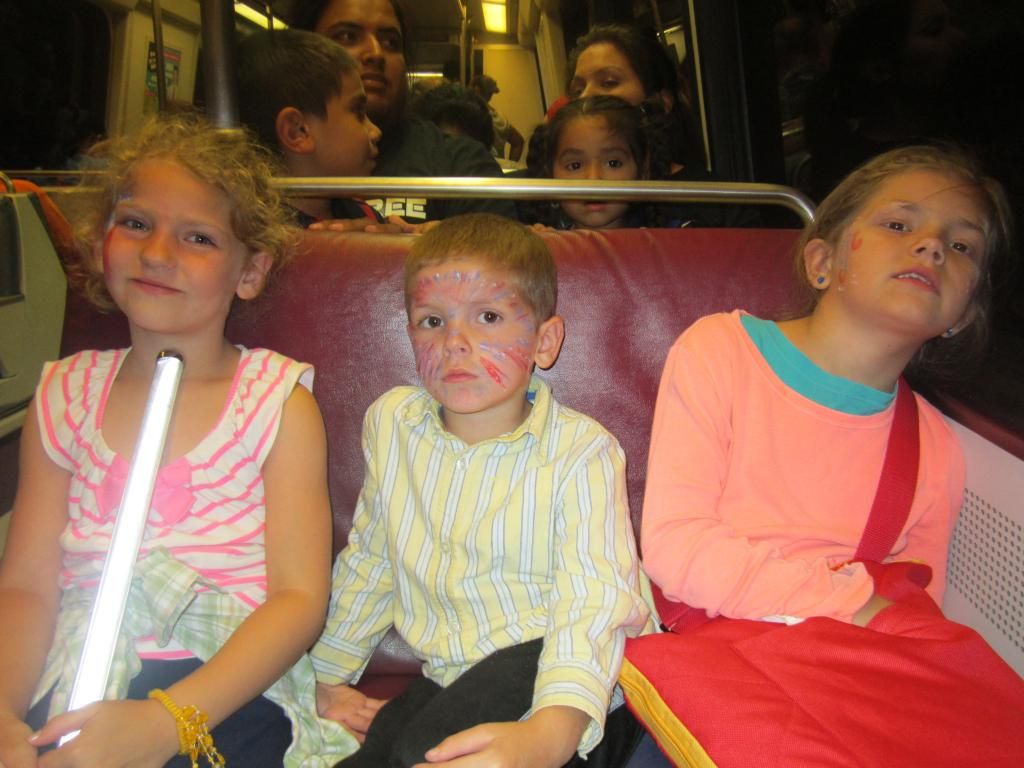 and yes, the hooligans were exhausted by the time we made it through the crowd to the metro (it was probably after 11!!! nap or no, that's a long night)
Unfortunately, as we were wandering the mall and waiting for face paint, Paul was on the phone trying to arrange some time off work, because his Grandfather had passed away the day before. Fortunately, we were able to go down to Florida and be there for the funeral. His family was very accommodating in helping us find a corner to sleep in, and everyone worked together to celebrate Grandpa Vorwaller's wonderful life. And to truly honor him, we had to hit the beach. Grandpa V loved the beach, and joked that if some Florida sand can get in your shoes it'll keep itching until you go back (we came back! and we'll come again!).
I didn't take any pictures of the funeral or burial, though I stole this one from Elaine:
Paul was proud to wear his AF uniform and honor his Grandfather in that too.
the boys playing in the sand
the girls with aunt Sarah and cousin Caroline playing in the waves (Afton got pretty proficient on the boogie-board)
can you see what I almost stepped on?!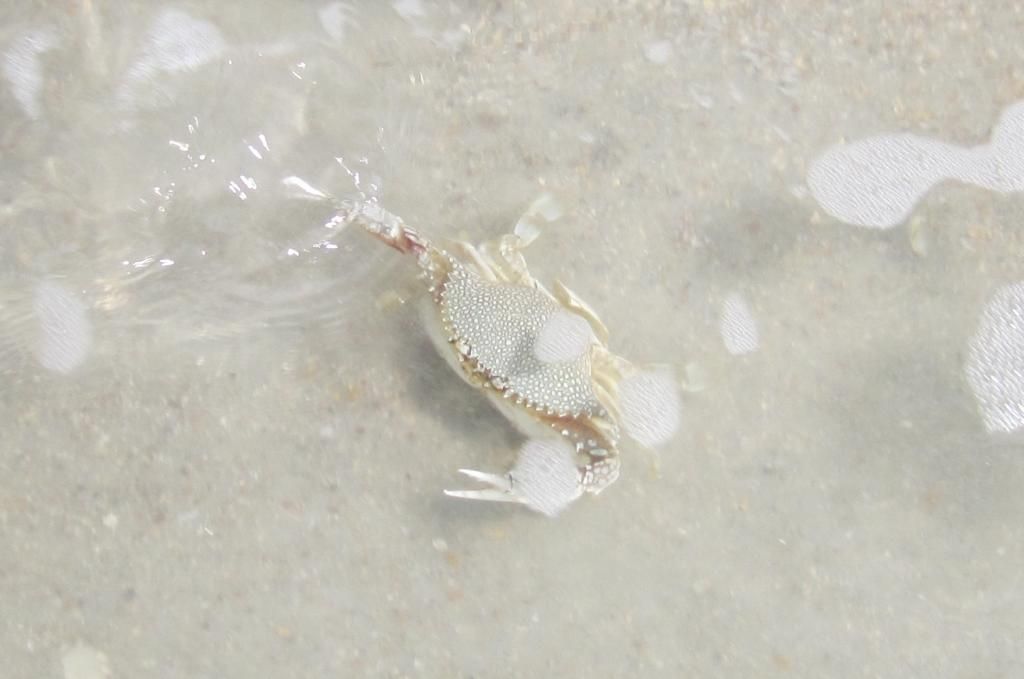 glad I saw him before those pinchers got me! (he was only about 6-8" across, but very fearsome ;) )
And I wish for all of you to make it out to Florida sometime to play on the beach and think of Grandpa!